THE COMPLEAT HISTORIE OF AAARDVARK
In the beginning...
The cult of Aa-ar-D'vark was first formed around 500BC by a hitherto insignificant sect of Druids who had nothing better to do. The curious rituals they performed included squeezing live haddock between their buttocks and sacrificing small lumps of putty. The cult grew so rapidly that by the time of Caesar's invasion of Britain, counting its number of participants now required no less than two hands.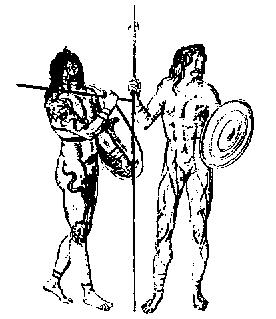 EARLY FOLLOWERS OF AA-AR-D'VARK
Persecution...
During the Roman occupation, drastic measures were taken to suppress Aa-ar-D'vark. Its members were hunted down and then given a really stern talking to by some pretty butch centurions. Brutal though these tactics were, many young Roman legionaries were discovered to be adopting Aa-ar-D'vark deities and wearing silly hats. Summary execution (and occasionally even wintery execution) was the penalty for anyone reading an Asterix book.
Gradually, the seeds of the Aa-ar-D'vark faith spread to Rome itself. Among its proponents was Cicero, who although most famous for his translation of Greek texts into Latin, also translated many early editions of Jim. Although not mentioned by Gibbon, more recent scholars have suggested that Aa-ar-D'vark played an important part in the decline of Rome. A.H.M.Jones, the 20th century's more influential Roman historian, firmly believes that Aa-ar-D'vark was entirely to blame for the whole collapse of the Roman Empire, although he tends to keep quiet abort it and doesn't actually mention it in any of his books.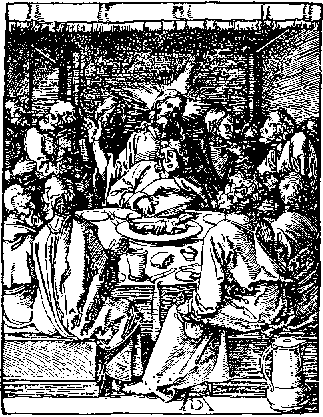 A GUEST APPEARANCE BY JESUS ENLIVENS THIS EARLY MEETING OF THE JERUSALEM AAARDVARK SOCIETY CONSIDERABLY
Foreign Trade Links...
In 866AD the Vikings invade York, introducing many new crafts and foreign trade links, as well as the Jorvik Viking Centre. Nothing to do with Aaardvark, but I thought I'd mention it.
One in the eye for Harold...
Speculation followed King Harold's defeat in 1066AD The Battle of Hastings. Although many historians believe it was because he was a bit shagged out after fighting the Vikings at Stamford Bridge, others think he was actually so engrossed in an issue of "Jim" that he forgot to do any fighting, and just stood in the middle of the battlefield laughing a lot.
The Hundred Years War. (1337-1453).
The fact that this actually lasted 116 years proves that Aaardvark had something to do with it.
MEMBERS OF AAARDVARK IN THE MIDDLE AGES ENROL A NEW MEMBER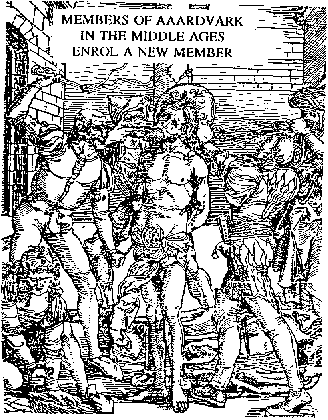 Not long after...
Sandro Botticelli finishes painting The Birth of Venus (c.1486), but forgets to include any aardvarks in it. Mind you, the angel on the left looks a bit puffed out as if he's just been chasing some away.
Almost eighty years later, William Shakespeare is born (1564). Young Shaky later founded the Stratford Aaardvark Society, and his celebrated comedy Two Gentlemen of Verona was actually written for an early edition of "Jim".
Splitting headache for monarch...
1649 - the Execution of King Charles 1. This was not a particularly tragic occasion, as Charles had continually refused to pay his Aaardvark membership fee, and never once contributed to "Jim". So just watch it you lot.
Word-loss...
1755 - Samuel Johnson publishes the first dictionary. He is also famous for saying "I can love any man except a member of Aaardvark". It was probably because he had forgotten to put "aardvark" in his dictionary that it came to be spelt "aaardvark" by silly members of the society.
Armless fun...
1805 - Britain wins the Battle of Trafalgar but Lord Nelson snuffs it. Although his last words are generally thought to be "Kiss me Hardy", they may instead have been "You'd better cancel my subscription to Jim!"
Literary Genius...
1809 - Edgar Allan Poe is born in Boston. He invented the detective story, science fiction and the Gothic horror short story, as well as introducing romantic poetry in America and revolutionising criticism of Shakespeare. He got the idea for "The Pit and the Pendulum" from the Aaardvark Do-it-yourself Junior Torturer's Kit.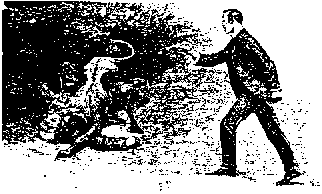 THE SAVAGE DOG AND SURPRISE BOAT ATTACK WERE POPULAR AAARDVARK PRANKS AT THE TURN OF THE CENTURY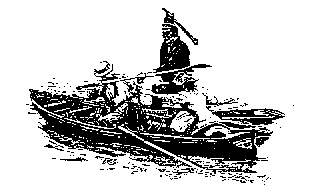 The Great Stone Face
1895 - Buster Keaton, the 20th century's greatest comedian, is born in Kansas.
Emancipation...
1912 - Mrs Edith Clench founds the Aaardvark suffragette movement by chaining herself to the railing outside her house. The police just left her there.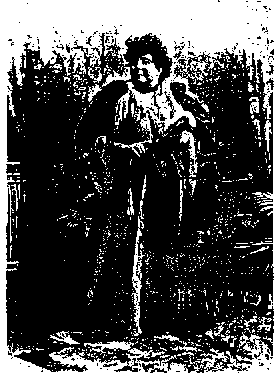 MRS.EDITH CLENCH, FOUNDER OF THE AAARDVARK SUFFRAGETTE MOVEMENT IN 1912. POLICE WERE UNABLE TO REMOVE THE RAILINGS.
You've heard of Clapham Common...
1918 - Aaardvark's supreme deity is born as Terence Alan Milligan, later to become universally known as Spike.
THE EDWARDIAN AAARDVARK SOCIETY WERE VERY STRICT ABOUT PAYMENT OF MEMBERSHIP FEES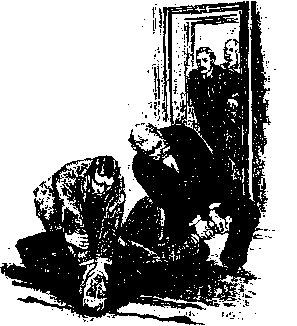 The sequel...
1939-45 - World War Two. Longer than World War One, but that fat alcoholic Churchill prolonged it 'cos he was having a good time. Aaardvark helped boost the troops' morale by launching a major grenade attack on Vera Lynn.
At the end of the war, Adolf Hitler commits suicide after sales of "Jim" exceed those of "Mein Kampf".
Immediately the Cold War begins. Sales of Aaardvark T-shirts rocket as people put more clothes on to get warmer.
Vworp Vworp...
1963 - The first season of Doctor Who begins, starring William Hartnell as the Doctor. Nothing to do with Aaardvark, but I really like it.
Oppression!
1986 - Margaret Thatcher attempts to ban Aaardvark because some poor people liked it. But by this time, Aaardvark has emerged as one of the most powerful entities on the planet.
Liberation!
1991 - The University of York Aaardvark Society is founded by Stephen G. Brocklehurst, who is now recovering in a retirement home near Stockport.
The shape of things to come...
1999 - Aaardvark begins its conquest of the known universe...
Watch this space.
(actually don't bother because it's not going to do anything, so you'd be better reading the rest of the magazine instead).
---
Back to Things