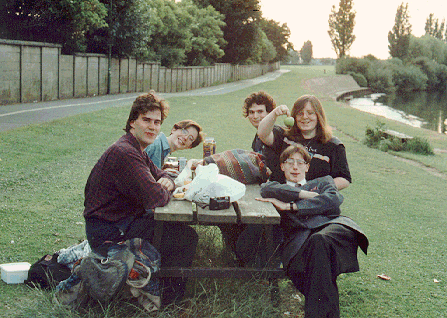 Most of the Aaardvark 1994 Commitee:
Going anti-clockwise starting at the bottom-right:
Jazz
is trying hard to discover a new theory of gravity.
Jane
is doing her apple-tree imperonation while
Andrei
is sneaking up from behind to give gravity a helping hand. Meanwhile,
Richard
has found the one true theory of gravity, while
Colin
is trying to blend his head in with the background.